Probably the most obvious advantage of forming an LLC is the protection of your personal assets by limiting liability to the resources of the company itself.
In most cases, the LLC will protect your personal assets from claims against the company, including lawsuits.
There is also the tax benefit of an LLC.
Anyone starting a business, or currently owning a business as a sole proprietor, should consider forming an LLC.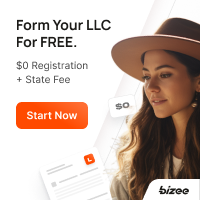 This is especially true if you are concerned about limiting your personal legal liability as much as possible.
Forming a business entity such as an LLC or corporation is almost never a bad idea, but it is not always an absolute necessity for solo business owners.

Sole proprietorship, limited liability (LLC) or corporation (S or C)?
These are all ways for the government to know what type of business you are so they can tax you accordingly.
Since taxes, fees and corporate laws are not the same in all states, it is important to consider the advantages and disadvantages of your state when incorporating your business.
It will be up to you to weigh the costs against the benefits; however, for serious entrepreneurs, it is often worth it.